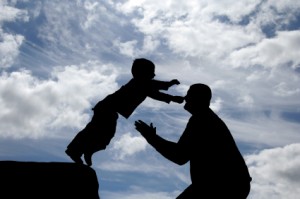 Every person born on the planet has a broken relationship with God because of sin (for all have sinned and fallen short of the glory of God Rom. 3:23).
There's only one payment for sin: death. But the good news IS God paid the price for sin and our broken relationship with Him through the death and resurrection of of His Son Jesus Christ (The wages of sin is death, but the gift of God is eternal life in Christ Jesus our Lord Rom. 6:23).
Now every person on the planet can be restored through a relationship with Jesus Christ (But as many as received Him, to them He gave the right to become children of God, to those who believe in His name Joh 1:12).
Today is the day of salvation! To receive Him now, confess this prayer.
PRAYER: God, I know now that I was born a sinner, but because You loved me, You gave your Son to die in my place. Thank You for this gift. I believe that Jesus Christ is the Son of God and that He paid the price for my sin. I receive Him by faith and by doing so, I receive eternal life and a restored relationship with the heavenly Father. I am now a son of God. I have chosen Life and will walk with Life from this day on in Jesus' name. AMEN.
If you've just received the Lord as your Saviour, please contact us today. We'll seek to connect you with others in your area to help you in your new walk of faith and give you the resources you need to win.