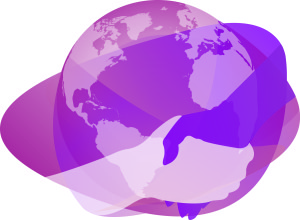 Faith Five Fellowship of Ministries (FFFM) was given to Revs. Anthony and Cheryl Nelson in 1992 for the advancement of God's Kingdom through the Body of Christ.
The ministry's mandate is to strengthen and encourage the members of Christ's Body to fulfill God's call both individually and corporately.
Wherever God's ambassadors are, they have been called to be effective in their sphere of influence in their home, church, workplace and everywhere in between. In this hour, FFFM is just one of the ministries the Lord is using to release people into that purpose.
Anthony is a spiritual father and an apostle who agitates the untapped destiny in people's lives by calling it forth. As an anointed minister of the word, Anthony's focus is on leadership and his heart is to see the whole Body of Christ equipped to fulfill the end-time harvesting of souls.
Cheryl is a mother in Zion and prophetess of God who calls lives to order with the Word. She desires to see women empowered to take their stand in the Lord's army that through their obedience, homes, churches, schools, communities, and governments may be set on the right course.
As relational leaders, Anthony and Cheryl go to the foundation with those they are walking with and work their way up. They are blessed with three dynamic children – Danielle, Davina and David: leaders in-training for their generation (Isaiah 59:21).
Faith Five Fellowships of Ministries is a member of Open Bible Faith Fellowship (OBFF) – a Bible-based fellowship of churches and ministries with a passion to bring in the harvest of Jesus Christ through the power of the Holy Spirit in Canada, the United States and around the world. obff.com