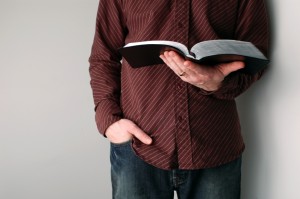 We believe authentic New Testament Christianity is called by God to be.
GRACE BASED: We are saved by grace through faith, not works of the law (Eph.2:8-9). We reject legalism and its brainchild, carnal religion.
WORD BASED: We believe the Bible is not man's, but God's word. It is inspired by the Holy Spirit and is the only infallible authoritative standard for all doctrine, faith, and practice.
EVANGELICAL: We believe in the gospel of Jesus Christ, that all mankind is spiritually lost and must be born again by the Holy Spirit, through the preaching and teaching of God's word in power and in truth.
CHARISMATIC: Jesus said, "God is Spirit, and those who worship Him must worship in Spirit and truth" (John 4:24). We believe the Holy Spirit gives us gifts and power to serve God. Romans 8:13 declares Paul's summary statement of the Spirit's indispensable role in sanctification, "For if you live according to the flesh you will die; but if by the Spirit you put to death the deeds of the body, you will live."
PROPHETIC: We believe Jesus calls us to be salt and light to a lost and dying world, and that the body of Christ is given prophetic giftings to be used for "edification, exhortation, and comfort" (I Cor. 14:3).
TRANSFORMATIONAL: We believe personal spiritual change (metamorphosis) can take place as we allow the Holy Spirit, the Word of God, and the gifts of the Spirit operating through the body of Christ to impact our soul (mind, emotions, will) and body.
CALLED INTO ORGANIC MINISTRY: We believe the church is the body of Christ, "joined and knit together by what every joint supplies," gifted and called to be equipped for the work of ministry, causing "growth of the body for the edifying of itself in love. . . according to the effective working by which every part does its share" (Eph. 4:16).
CALLED INTO SERVANTHOOD: We believe as members of the body of Christ that we are called to submit to one another and serve one another. Jesus said, "He who is greatest among you shall be your servant" (Mt. 23:11).
CALLED INTO ACCOUNTABILITY: We believe the body of Christ is to submit to one another in transparent fellowship and are to encourage and exhort one another with prayerful concern, to follow the Holy Spirit and the Word of God in our lives.
CALLED INTO SPIRITUAL WARFARE: We believe we are called into battle against the five enemies of our soul; (1) Fallen Creation, (2) The World, (3) The Flesh, (4) The Devil and his Demonic Realm, and (5) False Religion.
CALLED TO EQUIP THE SAINTS FOR THE WORK OF MINISTRY (Ephesians 4:12): We believe the saints are called into five steps of spiritual development; (1) Personal Salvation, (2) Personal Discipleship, (3) Personal Deliverance (from demonic influence and strongholds of the flesh), and (4) Personal Inner Healing (5) Training in Personal Ministry.
CALLED INTO RADICAL COMMITMENT TO THE LORD AND HIS WORK: Jesus said his disciples must leave all to follow Him. This involves dying to our old flesh life and ways and being born again by His Spirit to walk by new kingdom power and perspective to help accomplish God's will on earth.
CALLED TO LIVE IN A TWO-KINGDOM PERSPECTIVE: The kingdom of God exists wherever God is allowed to rule and reign. We are called to live in two kingdoms, the kingdom of God and the kingdom of this world, the first overcoming the second, as our faith overcomes the world (1 John 5:4).
CALLED TO WALK BY FAITH: We believe we enter the kingdom of God by faith. We are to walk by faith, not by sight, into all the promises of God.
CALLED TO WALK IN LOVE: Jesus said, "Love your neighbour as you love yourself" (Mt. 19:19), and "love your enemies, bless those who curse you, do good to those who hate you" (Mt. 5:44). Love also implies forgiving our neighbours as we forgive ourselves.
CALLED TO VICTORIOUS LIVING: We believe Christ purchased victory for us on the cross when He said, "It is finished" (John 19:30). We can say with Paul, "Not that I speak in regard to need, for I have learned in whatever state I am to be content: I know how to be abased, and I know how to abound. Everywhere and in all things I have learned both to be full and to be hungry, both to abound and to suffer need. I can do all things through Christ who strengthens me" (Phil. 4:11-13).
CALLED TO PRACTICE CORRECT BIBLICAL HERMENEUTICS: All Scripture is to be interpreted in light of local language and culture and by the authority of the rest of Scripture. We need a "Biblical faith" which is "spiritually balanced."
CALLED TO SANCTIFICATION: To sanctify means to "set apart, to cleanse, to make holy." We are sanctified by the offering of Jesus Christ on our behalf. The Holy Spirit will use people and circumstances to help crucify our sinful nature and rebirth us in the Spirit.
CALLED TO IMPUTED RIGHTEOUSNESS: We have been declared righteous because of what Jesus did for us on the cross. We receive this righteousness as a free gift by faith, as a gift of God's grace.
CALLED INTO A PERSONAL RELATIONSHIP WITH GOD THROUGH THE HOLY SPIRIT: Our Judeo-Christian God is the only personal-relational God in the pantheon of world religions. Through Jesus' finished work we receive adoption as sons and daughters of God. Through the Holy spirit's continual regeneration we can develop a more and more intimate relationship with God in which "we cry out, "Abba, Father'" (Rom. 8:15).